Bioengineering Jobs and Internships
Bioengineering student's job market is rapidly growing as advances occur in the Bioengineering/Biomedical sciences impact on healthcare. There are numerous opportunities for graduates with the specialized training offered at Binghamton University, considering the healthcare industry continues to expand.
To enable students to succeed in their Bioengineering careers we have outlined some useful links to job and internship opportunities. Also, check out hireBING and search for job opportunities specifically for engineering students. IBM is currently looking to hire 150 Watson students!
Current Internship, Education and Competition Opportunities
United University Professionals (UUP) Scholarship - SUNY
students can now apply for annual scholarships of $3,000 offered by UUP, the union that represents academic and professional faculty of the State University of New York. To qualify, applicants must be full-time undergraduates enrolled at a SUNY state-operated campus. They must have completed at least 18 credits and possess a minimum grade-point average of 3.75.
For more information and to apply, visit UUP Scholarships
Application deadline is March 2, 2015
National Research Council of the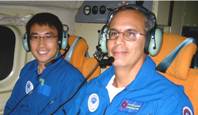 National Associateship Program - Applications are currently being accepted for Graduate, Postdoctoral, and Science Research Associateship Awards. Awards are made for one or two years, renewable for a maximum of three years. Annual stipends range from $42,000 to $80,000. The mission of the NRC Research Associateship Programs (RAP) is to promote excellence in scientific and technological research conducted by the U. S. government through the administration of programs offering graduate, postdoctoral, and senior level research opportunities at sponsoring federal laboratories and affiliated institutions.
For more information, visit the NRC Research Website
Applicants are invited to contact the NRC directly at 202-334-2760 or rap@nas.edu
Deadlines are February 1, May 1, August 1, and November 1
premiere experiential learning program for future clean energy and sustainability leaders. The short-term immersion programs take students on adventures to the epicenters of clean tech, sustainability, and innovative industries.
For more information, visit the GREEN Program website
To apply, visit the application page
Amgen-UROP Scholars Program - the Amgen-UROP Scholars Program invites undergraduates to participate in faculty-mentored summer research in MIT laboratories. This intensive nine-week program focuses on cultivating and supporting partnerships between MIT faculty and undergraduates in the areas of science and biotechnology.
To apply, visit the MIT Amgen-UROP Program Website
Admission Decision Deadline: Early November 2015
2015 Brazil STEM Program - SUNY Oswego welcomes applications from around SUNY for the Brazil Summer STEM research program this summer 2015. Selected participants in the Brazil Global Laboratory will receive a full scholarship (airfare, program expenses, tuition, housing, meals, stipend) funded by a generous grant from Santander Universities (Banco Santander) through the SUNY Office of International Programs.
To apply, visit SUNY Oswego Global Laboratory
Deadlines:
-Brazil: December 1st, 2014
-Taiwan: February 1st, 2015
-All others: March 1st, 2015
Ford Motor Company- Watson alumnus is currently seeking junior and senior Bioengineering students for a paid internship opportunity at Ford Company in Dearborn, Michigian.
Ford Motor Company Product Development - 2015 Engineering, Strategy, and Research Paid Internship
Apply on hireBing today.
NSF Graduate Research Internship Program (GRIP) -
Through this initiative, NSF Graduate Fellows will participate in mission-related, collaborative research under the guidance of host research mentors at federal facilities and national laboratories. The internship experiences will support Fellows with developing expertise in critical STEM areas, enhancing professional skills, developing networks, and preparing for a wide array of career options. The sponsor agencies will benefit by engaging Fellows in mission-critical projects, helping to develop a highly skilled U.S. workforce in areas of national need.
Deadline to apply: by the end of the first 2 weeks of official start of internship
For more information, please click here.
NASA America's Best and Brightest for Space
Technology Research Fellowships - NASA is currently accepting applications for Fellowships from engineering students with Biomedical backgrounds. Please check out the OSSI website and below for more information.
In-Space Propulsion Technologies
Robotics, Tele-Robotics, and Autonomous Systems
Human Health, Life Support, and Habitation Systems
Leifur Eiriksson Foundation Scholarship - funds scholars who are U.S. citizens or permanent residents from U.S. universities for graduate research or study at universities in Iceland, and scholars who are Icelandic citizens or permanent resdients from universities in Iceland to conduct research or study at universities in the United States.
Recipients are chosen by the Foundation's Board of Trustees. Up to $25,000 in project costs, including travel to and from the research or study site will be paid on the scholar's behalf.
For more information, visit the Leifur Eiriksson Foundation Website
AbbVie Internship Program - As an AbbVie Intern, you'll do real work that has a real impact on our business and patients worldwide. Interns work across multiple cultures, countries, functions, technologies and businesses to solve the world's most pressing health care challenges. AbbVie knows that hands-on involvement provides a level of personal and professional growth rarely found in the classroom. AbbVie internships provide work assignments directly related to your field of study and career goals and represent all major disciplines and functions.
For more information, visit the AbbVie website
Current Job Opportunities
Ford Motor Company- Watson alumnus is currently seeking senior and graduate Bioengineering students for a job opportunity at Ford Company in Dearborn, Michigian.
Ford Motor Company Product Development - 2015 Engineering, Strategy, and Research FCG - Full-time position
Apply on hireBing today.
University of Haifa - Postdoctoral positions are available at the Insititue of Evolution located in Israel. They are looking for independent and motivated Bioinformaticians as post-doctorate fellows for revealing the mechanisms of cancer-resistance and anti-cancer activity of the hypoxia-tolerant subterranean, blind mole-rat, Spalax.
To find out more information and apply, visit AAAS Jobs
University of Buffalo - Postdoctoral positions are available in Dr. Jian Feng's laboratory at the Department of Physiology and Biophysics, State University of New York at Buffalo. Current research is focused on using the human model system to study Parkinson's disease.
To find out more information and apply, visit AAAS Jobs
Pfizer - is currently looking for a Bioengineering graduate that can assist in the process of developing and support of vaccine platform processes at the research scale.
To find out more information and apply, visit Pfizer Jobs
IEEE JobSite - a large online database for current Biomedical Engineering positions. Currently there are 227 posted positions for BME.
To browse current openings, visit IEEE JobSite
CFD Research Corporation (CFDRC) - currently is seeking highly motivated individuals to support the testing and characterization of biofluidic systems for medical and defense applications.
To find out more information and apply, visit CFDRC careers
Department of Veterans Affairs - the VA is offering a unique career opportunity in Biomedical (Clinical) Engineering that invites qualified candidates with drive and commitment to serve a very special class of citizens - our nation's Veterans.
Learn more by clicking on this link or by visiting www.usajobs.gov
To apply, send an inquiry e-mail to vhacotcfbme@va.gov