Great Myths of Intimate Relationships: Dating, Sex, and Marriage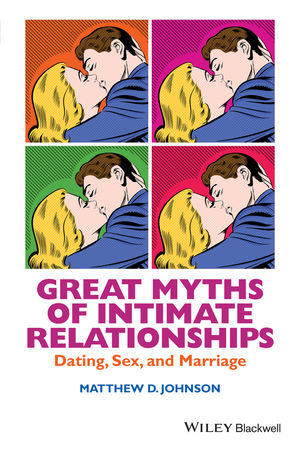 Other Materials that May Help with your Relationship
Here are some books that we recommend (note that we have no financial interest in any of the following):
Reconcilable Differences by Andrew Christensen & Neil S. Jacobson
Fighting for Your Marriage by Howard J. Markman, Scott M. Stanley, & Susan L. Blumberg
Love Me Slender: How Smart Couples Team Up to Lose Weight, Exercise More, and Stay Healthy Together by Thomas N. Bradbury & Benjamin R. Karney
Guide To Getting It On! A Book About the Wonders of Sex by Paul Joannides
I Need Your Love - Is That True? How to Stop Seeking Love, Approval, and Appreciation and Start Finding Them Instead by Byron Katie
Getting Past the Affair: A Program to Help You Cope, Heal, and Move On -- Together or Apart by Douglas K. Snyder, Donald H. Baucom, & Kristina Coop Gordon
---
Materials Generated by Our Lab
The following is a partial list of some of the research and clinical materials that we have developed. Please let us know if you are using them and how your use of them has gone.
---
Organizations
The staff of the Marriage Lab frequently draws upon the resources available through other organizations. The following is a partial list of the organizations from which we benefit.