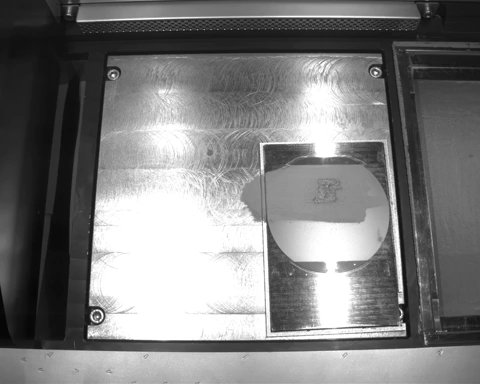 The Additive Manufacturing Laboratory includes four different 3D printers that print pieces in a variety of plastics and metals that can be used for testing and piloting. Integrated with the appropriate computer and software support, the laboratory allows student, faculty, and researchers to create prototypes of the technologies of tomorrow.
Contact
Scott Schiffres
Assistant Professor, Mechanical Engineering Department
3Dprint@binghamton.edu
Location
ES 1500
Equipment
MakerBot Replicator 2X
Add a new level of creativity to your 3D designs with two interlaced colors that you can print through precisely aligned dual nozzles—without swapping or pausing.
Make snaps, living hinges, threaded objects and more with a ductile, petroleum thermoplastic with elastic deformation properties. Control heating and cooling better with a super flat heated aluminum build plate and a clear, six-sided, draft-blocking enclosure that helps prevent uneven cooling, shrinking and cracking.
Stratasys uPrint SE Plus
The uPrint SE Plus 3D printer uses FDM Technology to build in real ABSplus thermoplastic, creating models and functional prototypes that are durable, stable and pinpoint accurate. With nine colors to choose from, you can create realistic prototypes and marketing models. Use them to evaluate form, fit and function in everything from ergonomics to manufacturing processes — right from your desktop. Two-layer thicknesses let you choose whether to print your model 30 percent faster or at a finer resolution. Optional dual material bays mean more uninterrupted print time, so you can maximize productivity even when you're not in the office.
Objet 30Pro
The Objet30 Pro combines the accuracy and versatility of a high-end rapid prototyping machine with the small footprint of a desktop 3D printer.
Powered by PolyJet technology, it offers eight different 3D printing materials, among them clear, high-temperature and simulated polypropylene, and features the industry's best print resolution so you get smooth surfaces, small moving parts and thin walls. With a roomy tray size of 300 × 200 × 150 mm (11.81 × 7.87 × 5.9 in.), Objet30 Pro is ideal for prototyping consumer goods, consumer electronics, medical devices and more. The Objet30 Pro gives you the power to create realistic models with specialized properties quickly and easily in-house.
EOS m290
With a building volume of 250 x 250 x 325 mm, the EOS M 290 allows a fast, flexible and cost-effective production of metal parts directly from CAD data.
An intuitive user interface, the intelligent software concept with a combination of open and standardized parameter sets and the improved filter system are specially designed for the industrial production.